Difference between revisions of "Nevada State Museum Building"
From Carsonpedia
---
Latest revision as of 00:00, 18 June 2012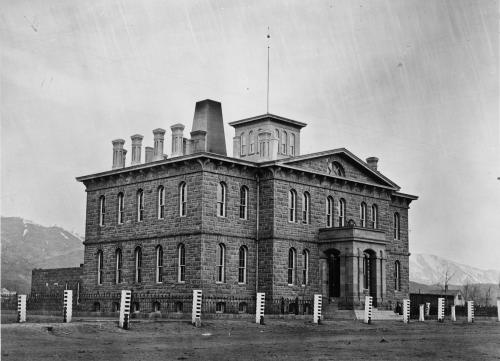 The Carson City Mint is a historic building in Carson City. It is located on the west side of Carson Street, between Robinson and Caroline. It was built in 1866-69 as a United States Mint, creating coins out of the silver that was being mined at Virginia City. In 1899 it was downgraded to a federal assay office, and in 1941 was sold to the State of Nevada. It then became the home of the Nevada State Museum, which it remains today.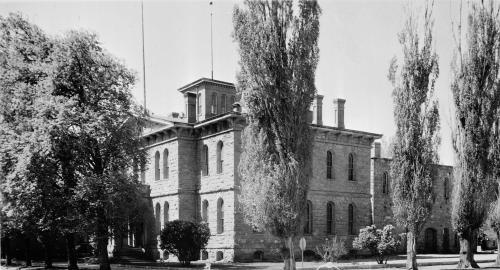 Timeline
1863 - Bill enabling the establishment of a mint in Nevada Territory
1864 - Nevada granted statehood
1866 - Ground breaking for construction of the mint in Carson City
1869 - The mint building is completed and is fully equipped
1870 - First coins struck at the Carson Mint
1873 - Passage of the Coinage Act, which rendered some coins obsolete, and also introduced Trade dollars. - Death of Abe Curry
1874 - James Crawford appointed superintendent
1876 - Highest coinage production year
1878 - Morgan silver dollars introduced
1879-1881 - Many months of suspended coinage activity
1885 - Superintendent James Crawford dies - Operations suspended at mint
1889 - Operations resumed at mint
1890 - Passage of Sherman Bill, authorizing increased silver dollar production
1893 - Coinage operations suspended for good
1899 - Mint is officially designated as a U. S. assay office
1933 - All operations cease for good at mint
1939 - Mint building purchased by state of Nevada
1941 - Mint building transformed into the Nevada State Museum
See Also