Frank Denver
From Carsonpedia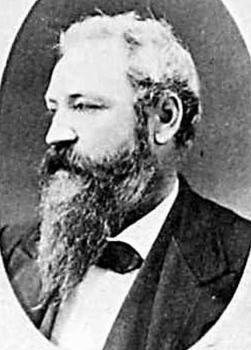 John "Franklin" (Frank) Denver was Lieutenant Governor of Nevada from 1871-75. He is believed to be the brother of James W. Denver, who is the namesake of Denver, Colorado. Born in Virginia, James was a Union General in the Civil War serving with Sheridan and a politician in Kansas, California and Washington.
Frank is believed to have come to Nevada as a Railroad Commissioner with the Central Pacific Railway. His name appears as a candidate for Lieutenant Governor in the Democratic ticket and served from 1871-75 under "Old Broadhorns" Bradley. Little else is known of Denver except he helped build a toll road in White Pine County and he quarried the stone used to build the state capitol and prison.
Warden
Denver also served as the warden of the Nevada State Prison, as that was one of the duties of the Lieutenant Governor at the time. In 1871, under Denver's watch, 29 inmates escaped from the prison. Then in 1873, the state legislature decided the warden's job should be appointed by the Governor, and asked Denver to leave the prison. He refused, until the National Guard showed up to evict him. Overpowered, he left peacefully.
External Links