Bender House
From Carsonpedia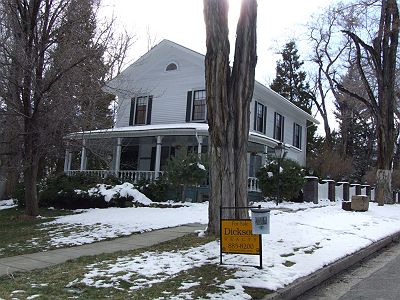 The Bender House is a historic home in Carson City. It is located at 707 W. Robinson Street, on the south side of Robinson Street between Elizabeth and Mountain. It is across the street from the Bliss Mansion, and catercorner from the Governor's Mansion.
The house was built in 1867 by George Nourse, Nevada's first Attorney General. It gets its name from David Bender, a Virginia & Truckee Railroad agent, who moved here in 1875. It was later owned by J.T. Davis, who was not only the superintendant of the V&T, but also served a term as Carson City's mayor. Davis was the one who added the distinctive front porch and bay windows.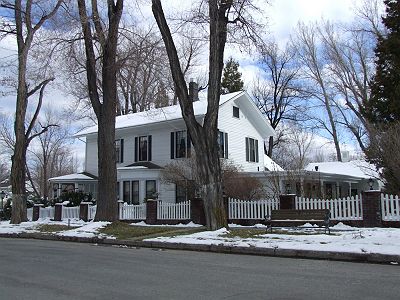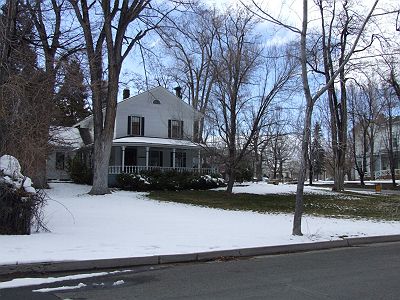 At 3,000 square feet, this is one of the West Side's biggest mansions. It also has one of the biggest yards; you can see here the huge front lawn stretching out from the front porch towards Elizabeth Street.