Old Fire Station No. 1
From Carsonpedia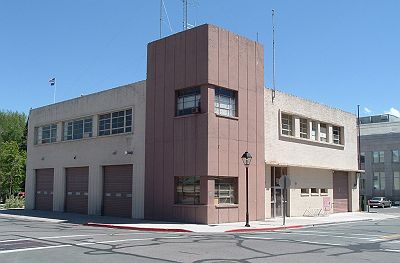 This fire station was located at 111 N. Curry Street in Carson City, at the southeast corner of Curry and Musser. It was built in 1954 when the Warren Engine Company outgrew their one-bay firehouse across the street. This building was used by the Warrens, and later the Carson City Fire Department, until 1994, when a five-bay station was built on Stewart Street. After that, the building stayed abandoned for over a decade until it was torn down in October 2005. Now the site is used as parking for the nearby office buildings.
Demolition
The firehouse was demolished between October 14th and 18th, 2005. Here are some photos of the carnage.
October 15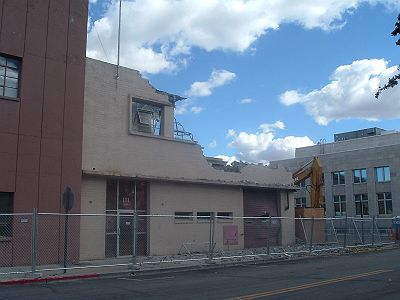 They started tearing it down on Friday, then left it like this over the weekend.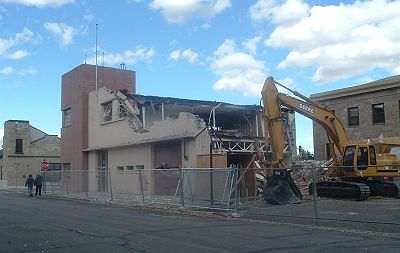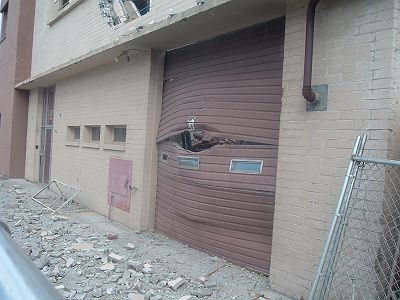 Looks like something's trying to get out.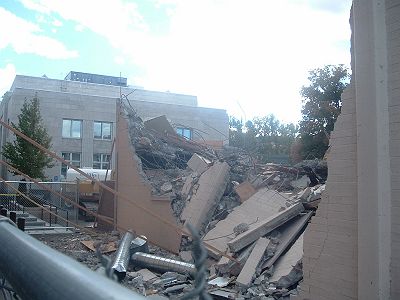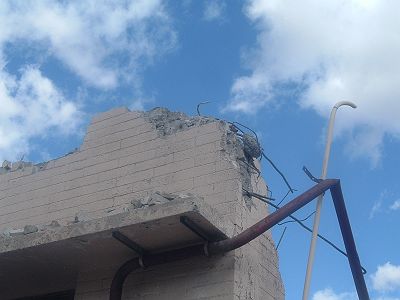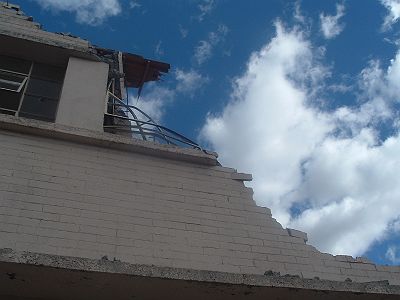 October 17
Monday morning they got back to work. By Monday night, this is what was left.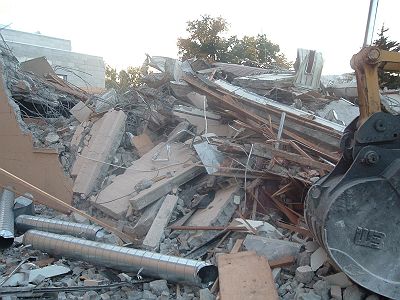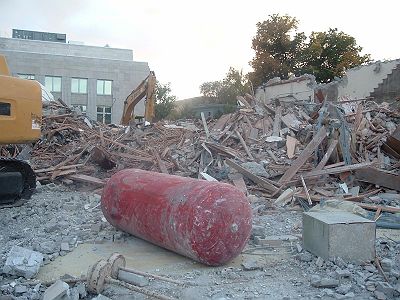 Not much left of the building.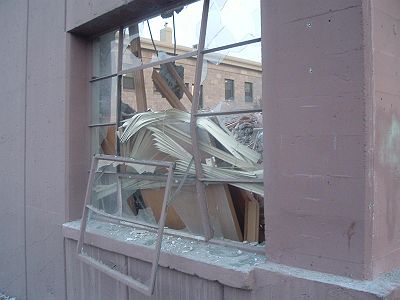 Will you close the window? It's a little drafty.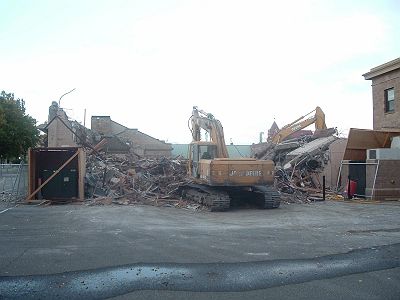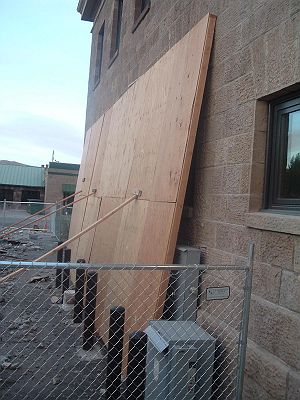 They had to put up these boards because they weren't tearing down the old courthouse. And they didn't want any flying debris smashing up the windows.
October 19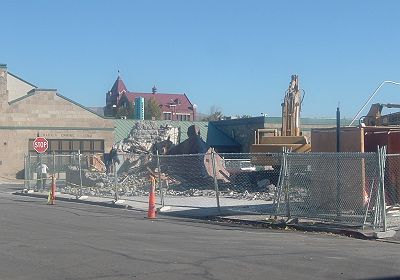 Wednesday morning, they only had a couple of walls left to knock down.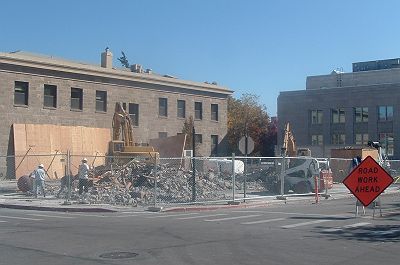 It didn't take them very long. Nothing left but a small pile of rubble now.
External Links