Meder House
From Carsonpedia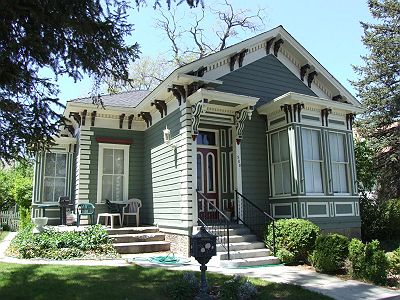 The Meder House is a historic home in Carson City. It is located at 308 N Nevada Street, on the west side of Nevada Street between Telegraph and Proctor.
The sign out front calls it the Lew Meder House, but the Carson Blue Line map attributes it to Benjamin H. Meder, an early School Board Trustee, County Commissioner, and State Senator. Maybe Lew was the son that inherited the house after Benjamin's death in 1881.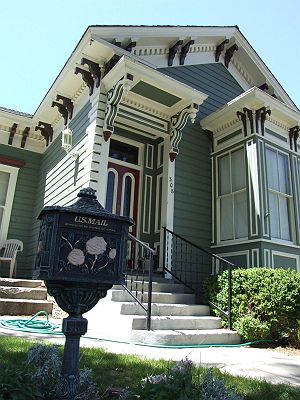 Today the Meder House is still a private residence.