B'Sghetti's
From Carsonpedia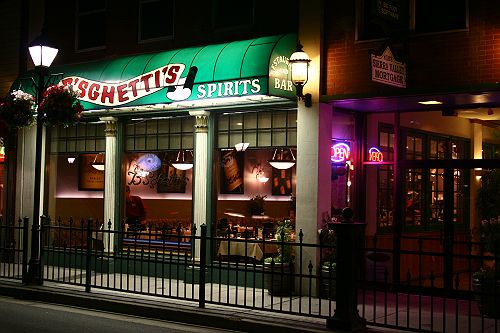 B'Sghetti's is an Italian restaurant in Carson City. it is located downtown, at 318 North Carson Street inside the Main Street Atrium building. It's on the west side of Carson, between Proctor and Telegraph. Parking is in the rear.
Their phone number is (775)887-8879, and their website is www.bsghettis.com.
B'Sghetti's is an excellent yet reasonably-priced Italian restaurant. They serve a variety of pasta, chicken and veal dishes, as well as pizzas, sandwiches, salads and Italian soups. The Pasta E Fagioli is particularly tasty.
History
B'Sghetti's is owned and operated by Scott Doerr. It first opened in April, 1997.
In Fall 2008 the adjoining plan:b micro lounge opened.
Menu
Hours
The restaurant is open 11 a.m.-9 p.m. Monday-Saturday and 4-9 p.m. Sunday.
External Links