Abraham Curry House
From Carsonpedia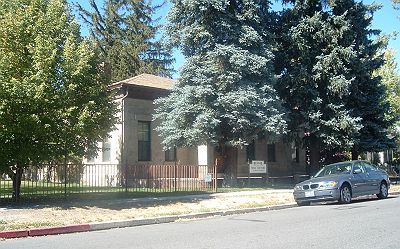 The Abraham Curry House is a historic home in Carson City. It is located at 406 N. Nevada Street, at the corner of Nevada and Telegraph Streets. It was built in 1869.
History
Abraham Curry was the founder of Carson City. In 1858, he and his partners decided the Eagle Valley would be a good spot for a town. They laid out streets, established a quarry at the edge of the valley, built buildings out of its sandstone, and within six years Carson was the capital of the new State of Nevada.
Within the next few years Curry also built the U.S. Mint on Carson Street as well as this house for himself and his family. In 1873, only fifteen years after starting the town, he died. But some say he still haunts this house, looking for his wife.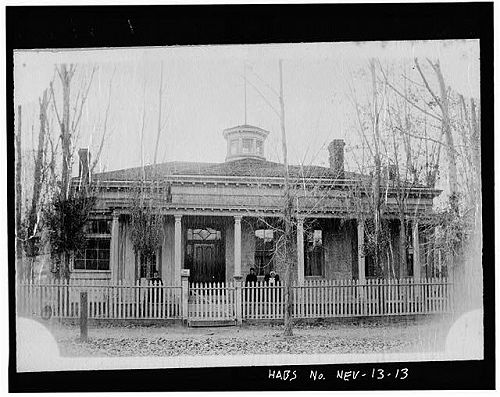 Today the house is the home of the Nevada Justice Association.
External Links